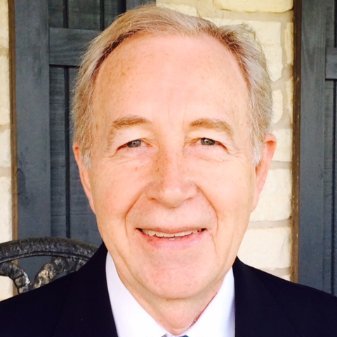 Walter Barrineau
The firm was founded by renowned architect Walter R. Barrineau. His many years of experience is reflected in his diverse portfolio. His projects have ranged from the innovative DFW International Airport air traffic control tower which became a national standard, and the subsequent re-design of the International terminal, to the world's largest barber shop which is listed in the Guinness Book of World Records.
His career began in the Houston area where he worked with the respected firms of Welton Becket and Morris Architects. He gained a firm footing in the design of numerous atrium office buildings in the Post Oak and Galleria areas in West Houston and expanded to other commercial, multi-family and residential projects through the years. His built work exemplifies a thorough and broad comprehension of a wide variety of technical and demanding project requirements.
Walter approaches architecture with a broad view, including the in-depth analysis of the site, terrain, surrounding community and environmental conditions. The integrity of his designs is evident in the bold New Orleans Catholic Church project with seamless glass on two sides that survived hurricane Katrina.
He has been designing custom homes and commercial buildings in the Horseshoe Bay area since 2000. The firm's recent work includes a master plan for Faith Academy and design of the new Horseshoe Bay Police Station.
WHAT WE DO
Consulting
Our know-how at your disposal
Interior Design
Unique and conceptual environments
Product Design
Great and exclusive products